Meet Dr. Mark Bowman
Greenville Dentist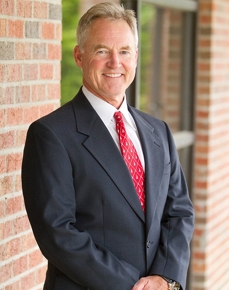 Dr. Mark Bowman has had the pleasure of practicing dentistry in eastern North Carolina for 26 years. In 1982, he received his undergraduate degree in Chemistry and Biology, followed by his DDS from the University of North Carolina at Chapel Hill in 1986.
Dr. Bowman is actively involved in many relevant organizations including current memberships in the American Dental Association, Academy of General Dentistry, North Carolina Dental Society, 5th District Dental Society, and the Flying Dentist Association. He is a Lifetime Member of the Dental Alumni Association at the University of North Carolina, Chapel Hill.
Throughout his career, continuing education has been a focal point for Dr. Mark Bowman. His commitment is evident in the numerous classes and certification courses he completes each year, to ensure state-of-the-art technology and technique benefits his patients and his practice.
Dr. Bowman's dedication to public awareness is evident in his participation in a local television station's weekly program that provides total health dentistry education and outreach to a diverse viewer group.
Aside from dentistry, Dr. Bowman is a skilled pilot and loves to soar through the clouds. He also enjoys boating, fishing, and beach activities with family and friends.
As a member of our dental team, rest assured that Dr. Mark Bowman will provide you with personalized care and professional treatment to help you achieve and maintain a healthy, beautiful smile.
If you need dental services, contact our office today to schedule an appointment with Dr. Bowman!