You hear about our dentists in Greenville, NC, but do you know our team? Our family-driven practice would not be complete without our friendly team. That's why we are taking the time to introduce each team member.
Meet Tracey- Our Treatment Coordinator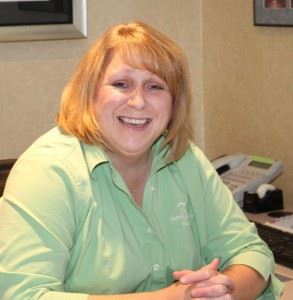 Tracey has been part of our dental family since 2005. She has been working in the dental field for more than 24 years, and her experience definitely thrives in the office.
Tracey came to us when her son was starting school. She was looking for a dental office with family values and Bowman, Padgett and Associates was the perfect fit for her. Tracey has many fulfilling moments at her office, but her favorite memory was when one patient came in, and she always covered her mouth when she talked. After we gave her a new smile, she was a different person. She changed her hair and her whole personality blossomed.
This is the reason Tracey loves her work.
Outside the office, she likes to decorate tasty birthday cakes.