Meet the Hygiene Team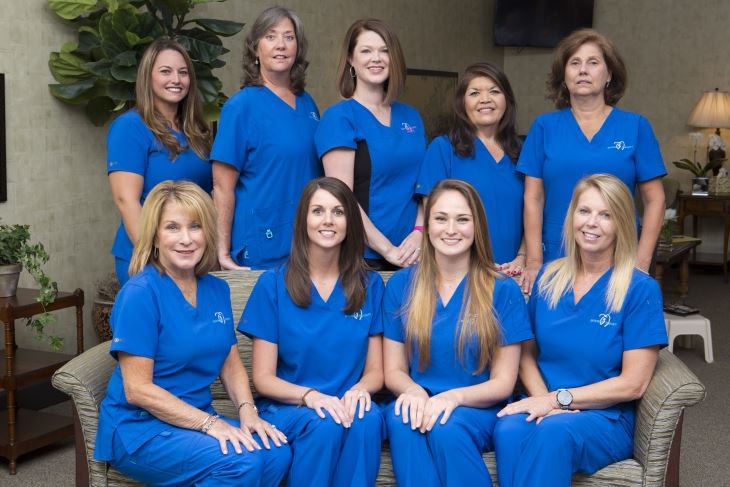 Misty, Dental Hygienist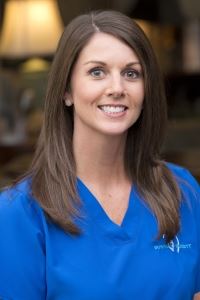 Misty is a hygienist that joined us in 2008. She chose hygiene because of a desire to care for patients but also educate them at the same time. Misty and her husband, Jeff, enjoy attending sporting events and being outdoors. She is also a Greenville native.
Chris, Dental Hygienist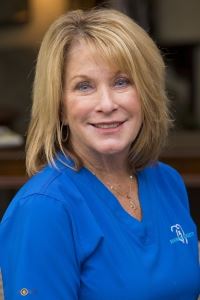 Chris is a veteran hygienist with 41 years of experience. Patient care and education are always Chris' first concern. Chris keeps up to date on the latest in hygiene through journals and continuing education. She is very busy with her 2 papillons, Bella and Bart. Chris and her husband, Allen, enjoy traveling, the beach, gardening and entertaining friends.
Mari Lindsay, Dental Hygienist
Mari Lindsay joined our Hygiene team in 2013, shortly after her graduation from Wayne Community College. She enjoys getting to know her patients and being able to help them reach their oral hygiene goals. Mari Lindsay is from the Greenville area and she enjoys working in the community and with her church.
Libby, Dental Hygienist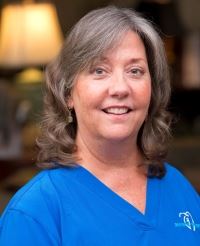 Libby is one of our hygienists. She has been with the practice for over 35 years; in fact, Libby came to us straight out of hygiene school. Libby and her husband, L. A. have two daughters, three grandsons and one granddaughter. Love and concern for her patients has made dentistry a perfect fit for Libby's career choice. Youth activities at church and being with family around the pool keep Libby very busy. Libby grew up in the Greenville area.
Kristen, Dental Hygienist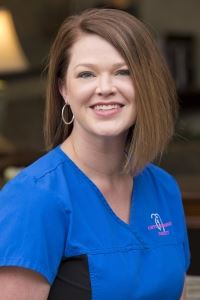 Kristen joined our hygiene team in 2012 after completing dental hygiene school at Wayne Community College. Before pursuing dental hygiene, she completed two other Associate Degrees from Beaufort Community College. She has been a lifelong patient in our office. Kristen and her husband, Bruce, got married in 2016 and together they have 2 sons, Mason and Drake. During her free time, Kristen enjoys spending time with family and friends and being on the water. She is a native of Blounts Creek, NC.
Jony, Dental Hygienist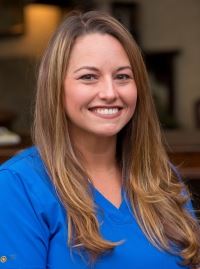 Jony attended UNC Chapel Hill and has been a hygienist since 2002. She joined our team in 2015. She has a passion for dentistry and helping people achieve optimal oral health. Jony lives in Kinston, NC with her 2 boys, and she loves spending time at the beach.
Carol, Dental Hygienist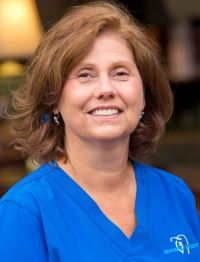 Carol started with our practice in 2004. She is a native of New Jersey and has a total of 37 years in the hygiene field. Her love of caring for people shows in the job she does. Carol has an active high school daughter and enjoys traveling to see her family and friends.
Kim, Dental Hygienist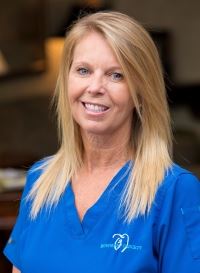 Kim joined our hygiene team in 2006 but has been in dentistry since 1983. Kim and her husband, Todd, have been married for 18 years and they enjoy spending time together outdoors with their two children and four pets.
Veri, Sterilization Tech & Hygiene Assistant
Veri moved here from Pittsburg, PA and joined our team in 2005. She has been married to her wonderful husband for 20 years. She has a son, a daughter and 3 adorable grandchildren. In her free time she enjoys riding motorcycles, cross stitching and spending time with her family and friends.