Dental Implants in Greenville, NC
Get a Brighter Smile that Looks & Feels Completely Natural
A dental implant is an artificially created tooth root that's placed into a patient's jaw in order to hold a replacement tooth or multiple teeth. It is a safe and effective substitution for a natural root and is often in the shape of a screw or cylinder. The implants are placed into their respective sockets and carefully drilled at the exact location of the intended tooth. They can be placed in both the upper and lower jaw. After placement, the implant will biologically bond to the bone and become just as sturdy as your other teeth.
Contact one of our skilled dentists at (252) 391-9333 to learn more, and schedule a visit for your dental implants in Greenville today!
What Are the Advantages of Dental Implants?
Dental implants offer a vast range of benefits to the patients who decide to use them. Oftentimes, patients report feeling more confident in their smile and more confident overall, as a result. Backed by over 45 years of combined dental experience, our Greenville family dentists want to help you get a healthier and happier smile. We can safely and efficiently give you the dental implants you need and deserve.
Here are several benefits of getting dental implants:
One of the most attractive benefits of dental implants is that they look, feel, and act like natural teeth. That means you won't have any difficulties with eating or cleaning.
A dental implant replaces missing teeth without sacrificing the health of neighboring teeth. They keep your jaw bone healthy by forming a biological bond with your jaw. This creates a permanent foundation that's as strong and healthy as the root of a natural tooth.
Not only are they custom tailored to look and feel great, but dental implants can help maintain a more youthful appearance by preventing jaw bone shrinkage, which can lead to wrinkled lips and a sunken mouth.
Dental implants function in a way very similar to your natural teeth. They're comfortable and extremely stable, giving you one less thing to worry about. This is an advantage over dentures, which can be poor fitting and loose, and can impact your speech and eating abilities.
Dental implants can last for decades if you take great care of them. Of course there are many factors that can affect the lifespan, including smoking, diabetes, oral care, and more. However, our expert team will work with you to create a care plan that will maximize your dental implants.
Types of Dental Implants
Our implant dentistry experts offer the following types of dental implants in Greenville:
Traditional
All-on-4
Implant supported dentures
Our dental team will work with you to determine the dental implants that work best for your needs and can handle them in our Since our practice is all-encompassing, we will never have to refer our patients to other offices!
Traditional Dental Implants
A single dental implant is an ideal replication of your missing tooth. The post of the implant functions as a tooth root, preserving bone and providing a solid foundation for a beautiful, custom-made crown.
Implants offer numerous benefits, including:
A permanent replacement option
No diet restrictions
Easy care and maintenance
A natural looking, undetectable restoration
Maintains bone health
All-On-4 Dental Implants
All-on-4 implants combine the permanence of dental implants with the convenience of dentures. With this method, our doctors anchor a beautifully designed, custom made set of teeth onto four strategically placed implants.
This affords the following advantages:
There is an immediate load of temporary teeth, so there is no need to wait through a healing period to have your smile restored.
Implants may be placed even when bone volume is limited, without requiring additional bone grafting procedures.
When restoring a full arch, they are more affordable than placing individual dental implants.
Implant Supported Dentures
Implant supported dentures are a type of removable denture that are anchored with dental implants.
Some of the greatest benefits of implant supported dentures include the following, and more:
Provides a more secure restoration than dentures
Improves the fit and comfort of your dentures
Preserves bone density with the placement of implant posts
Prevents slipping and shifting of dentures
Offers a more affordable option than individual implants, similar to All-on-4
Precision by Design
Our 3D Cone Beam CT Scan allows us to plan your dental implant with remarkable precision. This scan allows us to take a high resolution 3D scan of your jaws that we use to create surgical guides for your implant. In fact, using these guides, we are able to place the implant within 1/100th of a millimeter to the planned location. This means there are no surprises as to what your smile will look like.
Better yet, this technology allows us to complete your implant quicker and safer than ever before. In addition, you'll have reduced healing time afterwards as well!
Dental Implants Procedure
You don't have to wait for a better smile. Recent technological advances have made the dental implant procedures faster than ever. In as little as one day, you can have a healthier, happier smile. For example, if a patient has a broken tooth that cannot be saved, we would extract the tooth and replace it with implant. The implant procedure can be done with or without sedation. Once the procedure is done, a temporary crown can then be placed as soon as the next day!
Typical Timeline for Dental Implants
For the first visit: The office procedure can vary but normally takes about one hour for a single implant and two to three hours for multiple implants.
Four to six months after: The jaw is allowed to heal for four to six months during which time the bone becomes fused to the implant. You may or may not have a temporary crown during this time. At this point, the implant is uncovered and an abutment is attached.
One week later: The gum is allowed to heal for one week. A permanent crown is then fabricated and permanently attached to the abutment.
Our dentists at Bowman, Padgett and Associates offer several techniques to stop gum recession and restore a healthy gum line. All of our Greenville dentistry services are designed to maximize your comfort and peace of mind.
Contact us online today or call us at (252) 391-9333 to speak with one of our knowledgeable dentists and find out if our Greenville dental implants are right for you!
Focused on Your Total Comfort & Satisfaction
See What Makes Us Different
Comprehensive Dental Treatments

Caring & Compassionate Environment

Over 45 Years of Industry Experience

State-of-the-Art Dental Technology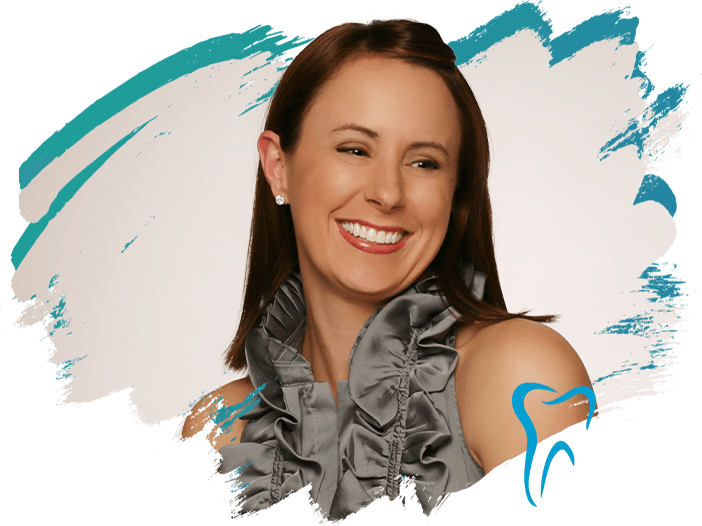 Smiling & Satisfied Patients
Read Our Reviews
Best Dental Service - Rondy

I Feel At Ease - De'Aunduria

The Staff Is Absolutely Amazing - Martine

They Genuinely Care About You - Yvonne

I Wish I Could Give Them More Than 5 Stars - Niki